Taxi Transfers To and From Dane County Airport



Dane County Regional Airport Taxis - Fares, Distances and Where to Find Them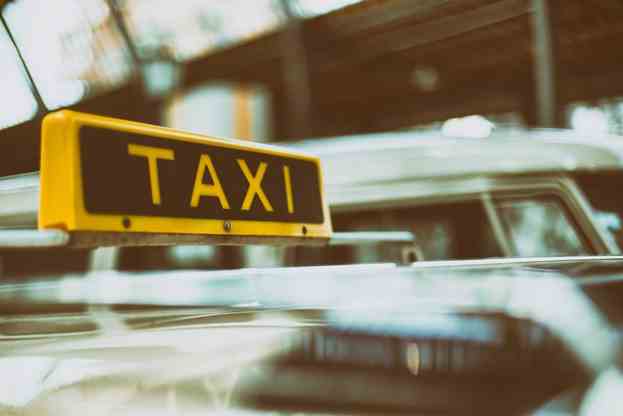 Upon arrival at Dane County Regional Airport in Madison, make sure not to leave your personal belongings at the facility.
Transport options available at the airport include rental cars, hotel shuttle services, rideshares, buses, and taxis.
Dane County Regional Airport is approximately 11 kilometers away from Downtown Madison.
Taxis at Dane County Regional Airport
Upon exit from the Baggage Claim area, proceed to the Ground Transportation Center in front of the terminal building.
The average fare for a taxi cab Downtown is less than $30.00. It takes less than 25 minutes to get from the airport to the center of Madison, Wisconsin.
However, account for a higher taxi fare and a longer travel time during rush hour.
If you need to travel outside the city area, please consult your driver for rates. It is customary to give the driver a tip (15-20% of the fare) for good service.
Keep a record of the cab company, vehicle number, and driver's name when traveling to and from the airport, just in case you leave something behind.
Hotel Shuttles at Dane County Regional Airport
Though some might require prior reservations, many hotels in Madison City offer complimentary shuttle service to and from the airport.
Check directly with the hotel where you booked your room reservation to inquire about more information.
Shuttles can accommodate large groups, families, or individual riders.
Look for your designated shuttle pick up and drop points at the Ground Transportation Center.
Fares may vary for this service. Please call your hotel front desk for further assistance.
Additionally, it is customary to give the driver a tip ($5.00 – $10.00 depending on the length of the ride, plus $1.00 per bag if the driver helps you with your luggage).
Ride Shares at Dane County Regional Airport
Rideshares pick up and drop passengers at the Airport Ground Transportation Center.
Passengers can reserve rideshare by downloading the company's app on their smartphone and coordinating directly with their driver.
They can also request a ride a few days before their flight to avoid the inconvenience.
Ridesharing apps should let users verify the identity of drivers by checking out their faces, license plates, and colors.
It might help if you could ask the driver to identify himself and the name of the passenger he's picking up.
Finally, if you ever feel uncomfortable, you are not under any obligation to climb into someone's vehicle.