Train Transfers To and From Dane County Airport



Dane County Regional Airport Train Transfers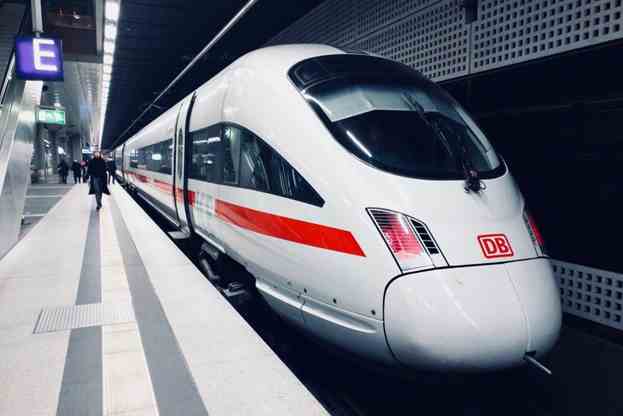 At Dane County Regional Airport (Wisconsin), passengers can choose from several ground transportation services, including rental cars, taxis, rideshares, hotel shuttle services, and buses.
Unfortunately, trains in Madison, Wisconsin, are inaccessible to passengers to/from the Airport. We don't recommend the railway system as a transportation option when moving around Madison, Wisconsin.
For fast and convenient mobility in Madison, you may consider the following:
Renting a private vehicle from the Car Rental Counters (across from the Baggage Claim area.)
Take a taxi or book a shared ride from the Airport terminal.
Bus Route 20 of Madison Metro from the Airport terminal.
Amtrak Stations in Wisconsin
But 8 Amtrak stations in Wisconsin serve two trains.
The Empire Builder (service provider) will take you to either Chicago to the east or Seattle or Portland to the west.
Additionally, the Hiawatha runs daily from Chicago to Milwaukee.
From Chicago, almost the entire Amtrak system is available as it is one of the main hubs for the country.
Columbus, CBS
La Crosse, LSE
Milwaukee Airport, MKA
Milwaukee Intermodal, MKE
Portage, POG
Sturtevant, SVT
Tomah, TOH
Wisconsin Dells, WDL
Amtrak Railway Routes in Wisconsin
The Hiawatha Service, a corridor service operating seven round trips a day (6 on Sunday) between Chicago and Milwaukee
The Empire Builder, a long-distance train running one round trip a day between Chicago and Seattle/Portland
Amtrak Passenger Rail Stations
St. Paul, Minnesota
Red Wing, Minnesota
Winona, Minnesota
La Crosse, Wisconsin
Tomah, Wisconsin
Wisconsin Dells, Wisconsin
Portage, Wisconsin
Columbus, Wisconsin
Milwaukee Intermodal Station. Wisconsin
Milwaukee Airport Rail Station (Hiawatha only), Wisconsin
Sturtevant (Hiawatha only), Wisconsin
Glenview, Illinois
Chicago, Illinois
Amtrak Thruway Motorcoach Connections
Amtrak Thruway motorcoach connections provide service to other Wisconsin communities.
You can book a rail or bus ticket at the Milwaukee Intermodal Station, the Columbus, Portage, and St. Paul, Minnesota Amtrak stations.
Green Bay - De Pere - Appleton - Oshkosh - Fond du Lac - Milwaukee
Duluth, Minnesota (Superior) - Cloquet, Minnesota – Sandstone, Minnesota - St. Paul, Minnesota
Wausau - Stevens Point - Waupaca - New London - Appleton - Oshkosh - Fond du Lac - Milwaukee
Houghton, Michigan - L'Anse, Michigan - Marquette, Michigan - Escanaba, Michigan - Powers, Michigan - Stephenson, Michigan - Marinette - Oconto - Green Bay - Manitowoc - Sheboygan - Milwaukee
Madison - Janesville - South Beloit, Illinois - Rockford, Illinois - Chicago, Illinois
Madison - Columbus - Fond du Lac - Oshkosh - Appleton - Green Bay
Madison - Portage - Stevens Point - Wausau
Minneapolis/St. Paul, Minnesota - Hudson - Menomonie - Eau Claire - Wausau - Shawano - Green Bay - Manitowoc - Sheboygan - Milwaukee
To purchase train tickets or route information, call Amtrak at 1-800-872-7245 or visit its website at https://www.amtrak.com/home.